I've managed to get a wee bit of stitching done this week.
...in between doing all the things necessary to sell our house.
I'm making a few Tammy Bag Sewing Kits...
one for a friend who loves 30's fabrics as much as I do.
I thought I would give her a choice of fabrics.
The embroidery is from the Stitcher's Alphabet pattern
designed by Michelle Ridgway.
Some of Michelle's patterns are available in the USA at
Corinna has sold out of the Stitcher's Alphabet
but she does have
Alphabet Noel and Baby Alphabet in stock.
The
Baby Alphabet
would make the cutest baby quilt.
Mdm Samm
designed the Tammy Bag in 2013.
It is one of my favorite bags to make...I love this bag!!
My February goal for OMG is to finish the 2 Tammy Bags.
I will be making matching needle keepers
and collapsible thread catchers.
They do make the perfect gift for anyone that plays needle and thread.
I'm linking up to Heidi's goal setting party
Thanks for hosting Heidi!!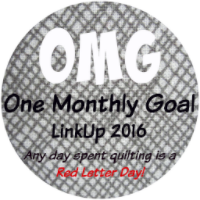 Happy stitching everyone...